Chris & Michele McGuigan

Plains, MT

(406) 826-3732

(406) 531-8121 - cell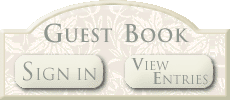 This page was last updated on: January 11, 2015
Proudly Standing

Zips Chance To Dream

2003 AQHA, ABRA Grullo Stallion

Welcome to our website.  We strive to produce correct, versitile quarter horses.  Our colts are bred to be used in the arena, on the trails, and on the ranch.  Whether you buy a horse from us or breed to 'Hank', we know you will not be disappointed.  

Your mare will receive the best care in our new facilities.  12' X 16' stalls with 60' turn-outs.  We have a veterinarian on call.

With a Bachelor's degree in Equestrian Studies from Rocky Mountain College, you can be assured that your mare and foal will be handled by educated and experienced handlers.

Thank you for taking the time to look around our site.  We always have a few quality horses for sale.

 This stallion has the looks that makes you want to say WOW!!  He has the disposition, pedigree and color to be a winner in the arena and in the breeding barn.  He has earned ABRA points in dun factor, halter and western pleasure.  Click on his photo for more information

2010 Foals. See updated photos on Sale page

"Chance"

Grulla colt born April 14, 2010

one month old

"Dusty"

Dun colt born April 21, 2010

One day old

For Sale page has been updated!!

January 2015

Our 2015 foals will start arriving in April.  Check back often.

Silver Grulla filly

May 11, 2010

one day old


Go to RMBA website to bid on a 2015 stud fee!
AKC Pembroke Welsh Corgi puppies for sale. 

We are expecting our next litter late winter/early spring of 2015.